The Challenge
A start-up marketing/advertising consulting firm had quickly grown from 5 to 30 employees. They were tracking billable time and expenses in a disjointed manner and were using multiple spreadsheets to try and compile meaningful data.
OpEx was tasked with selecting and implementing a time billing and project management software package – a product that would improve data accuracy and provide a more sophisticated method so they could report to their clients in a timely manner.
Our Solution
OpEx selected new software and served as primary interface with the vendor. We managed purchasing of product and licensing and oversaw all aspects of implementation including: configuration, upload of pre-existing data, data entry and reporting.
In order to ensure that new software would be well utilized, OpEx improved process workflow and clarified roles and responsibilities. We trained over 40 employees on how to utilize software and follow improved processes. Once software was installed, OpEx normalized data and checked data input/output for accuracy. We then handled all troubleshooting and created dozens of reports tailored
to company and client needs.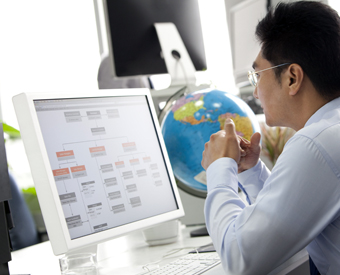 Results
OpEx was able to provide an improved reporting mechanism to enhance decision-making ability.
Company now has a single point of data entry that satisfies all internal/external needs
Account managers have access to consistent reports that can be proactively used to manage resources/projects
Use of standalone spreadsheets and duplicate data entry was eliminated
Improved accuracy of time/expense tracking improves ability to invoice clients, assess project estimates
and monitor profitability
Reports are now reliable, consistent and provide long term view of data