The Challenge
The Facilities Help Desk of an international insurance brokerage and consulting corporation had multiple isolated and outdated service-call numbers. Inefficient and ineffective processes prevented reliable service, frustrating colleagues.
OpEx was charged with creating a new help desk model - redesigning the call handling and dispatching processes, selecting a new software package and implementing the new procedures.
Our Solution
The OpEx team reviewed and assessed all areas of service: protocols, procedures, escalation paths, notifications, regulations, and colleague expectations. We created a 'map' for call handling and ticket resolution. We developed Service Level Agreements for all call types.
Our team then led the software evaluation and selection process. We created call definitions, dispatching and escalation paths, and call management procedures. Finally, we trained help desk representatives on processes and procedures and provided troubleshooting support through
out implementation.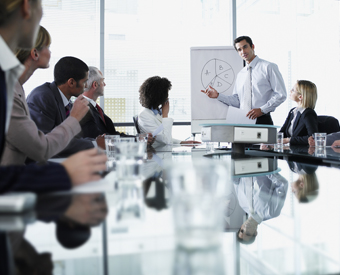 Results
OpEx provided the discipline and focus needed to effectively complete the project, surpassing client's expectations.
The new Service Desk operation is based on clear process steps and resolution times
The personnel responsible for handling calls, resolving facilities issues and managing exception items
are working from the same play book
Colleague satisfaction with issue resolution is higher and the reliability has improved significantly