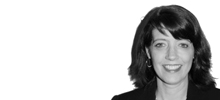 Margaret Shumel, Principal
Margaret is a dynamic leader with more than 20 years of project management experience in operations, marketing, and technology. She is recognized for her ability to partner with clients, manage complex projects, navigate complicated organizational relationships, and manage financials and process improvements in a results-oriented and cost conscious climate.
Margaret got her start in the financial industry and worked for BayBanks and then, Fidelity Investments. At Fidelity, she helped improve the processes and systems essential for customer mutual fund transactions. In 1994, Margaret transitioned to the pharmaceutical industry. At Pfizer, she quickly advanced to the helm of the Marketing Services department, leading a staff of 24. Over six years, the department expanded to approximately 120 colleagues as a result of the Warner-Lambert and Pharmacia acquisitions.
While at Pfizer, Margaret led cost reduction and savings in excess of $300M on nearly $1.75 billion in marketing spend through agency management negotiations, expense reduction on printed materials, and consolidation of media agencies. She also led the integration of marketing ops teams during the Warner-Lambert and Pharmacia acquisitions. She folded the disparate marketing operations functions of both organizations into Pfizer, developing new operational processes across sales, marketing, and regulatory.
Margaret received her BSBA from Boston University and MBA from Babson College.
© 2011 OPEX