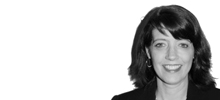 Margaret Shumel, Principal
Margaret is a dynamic leader with more than 20 years of project management experience in operations, marketing, and technology. She is recognized for her ability to partner with clients, manage complex projects, navigate complicated organizational relationships, and manage financials and process improvements in a results-oriented and cost conscious climate.

Margaret got her start in the financial industry and worked for BayBanks and then, Fidelity Investments. At Fidelity, she helped improve the processes and systems essential for customer mutual fund transactions. In 1994, Margaret transitioned to the pharmaceutical industry. At Pfizer, she quickly advanced to the helm of the Marketing Services department, leading a staff of 24. Over six years, the department expanded to approximately 120 colleagues as a result of the Warner-Lambert and Pharmacia acquisitions.
While at Pfizer, Margaret led cost reduction and savings in excess of $300M on nearly $1.75 billion in marketing spend through agency management negotiations, expense reduction on printed materials, and consolidation of media agencies. She also led the integration of marketing ops teams during the Warner-Lambert and Pharmacia acquisitions. She folded the disparate marketing operations functions of both organizations into Pfizer, developing new operational processes across sales, marketing, and regulatory.
Margaret received her BSBA from Boston University and MBA from Babson College.
Robin Walden, Senior Director
Robin has extensive experience helping large and small organizations navigate through change. In her initial years at Accenture, Robin was a change management specialist who supported the integration of large scale technology into organizations. She worked on all aspects of a change effort including process improvement, organizational design, job profiles, communication and training.
Robin deepened her skillset in change management at Stromberg Consulting.
She became the firm's leader in strategic communications and worked with senior management at Fortune 100 companies on crafting communication strategies and deliverables to address large corporate changes.
Robin ultimately took on the position as Chief Administrative Officer at Stromberg and handled all aspects of building a solid infrastructure for the rapidly growing firm. Responsibilities included monitoring internal operations, overseeing firm-wide project management, strategically recruiting and deploying resources, and documenting best practices, policies, job profiles and performance metrics.
Robin is a graduate of Princeton University.
Samantha Sheey, Senior Manager
Samantha has over 10 years of project management experience, with emphasis on account management, sales and marketing operations, technical implementation and business development.
Some highlights of her career include acting as the campus-wide technology liaison to over 200 graduate students and staff members at Oregon State University, where she resolved software questions, managed software licensing concerns, and acted as lead technical consultant on a multitude of research endeavors. Samantha also served as an account manager at Microdesk, a nationwide technical consulting firm specializing in building and design software solutions. In this position, she worked with major corporations to upgrade design technology and implement new design workflows.
Samantha holds an M.S. in Geographic Information Science from Oregon State University, a B.S. in Biological Sciences/Chemistry from The University of North Carolina at Chapel-Hill. She is currently working towards certification as a Project Management Professional from the Project Management Institute.