Business Process Management
Operations Management
Resource Management
Technology Management
Office Management
Space Management
Business Process Management
We examine how you deliver your product/services and ways for you to provide even greater value to your clients. We assess how people within your organization work and make sure that resources are being well leveraged. Working closely with your team, we clearly define job roles/responsibilities so there is full accountability and no redundancy or lack of clarity.
Learn more
Operations Management
We assess your operations to identify areas for improvement so that you can operate more efficiently. We make recommendations to help you redesign your business processes so that you can better focus on your customers. Partnering with you, we discover the tasks that are distracting you and your team from client responsibilities. We eliminate these tasks by delivering structured and streamlined processes that are repeatable, sustainable and cost effective.
Learn more
Resource Management
We ensure that you have the critical information you need to make strategic decisions on how resources are deployed. Whether you are managing your internal staff or external providers, we ensure that they are being effectively utilized. We have an arsenal of tried and true freelancers and service providers and can help you manage their time and expenses. We can also assist you with your hiring needs and the on-boarding process.
Technology Management
Based on our vast experience with financial and reporting packages, we help you find the tools that are right for you. We assess your technology platform to ensure that it meets your business needs and is providing an integrated view across all aspects of your business. We oversee implementation of technology improvements including installation of new software packages, training and ongoing support.
Learn more
Office Management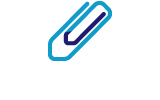 We reduce your administrative burden. A few strategically placed hours of our time each week can provide great value and reduce the need for a FTE. We provide you with accurate data and customized reports that enhance your ability to make sound business decisions. Utilizing our vast network, we help you find the best vendors to service your needs. We handle tactical jobs with efficiency and ease.
Space Management
We evaluate whether your space works for you and is well suited to your unique business structure and activities. We assess factors such as fluctuating real estate value, high overhead, headcount changes and shifting business priorities and determine how these factors impact your logistical needs. We coordinate all aspects of a move if there are better alternatives to meet your needs.
Learn more