The Challenge
A NYC-based Fortune 500 company made a commitment to shareholders to reduce real estate costs at their global headquarters. This was based on 30-40% vacancy of 32 floors in a 44-story building in midtown Manhattan, where corporate real estate costs had been soaring for at least a decade. The client decided to rebuild 18 floors and vacate 14 floors that could then be released to new tenants.
OpEx was hired to plan and coordinate the internal and external teams responsible for moving paper, possessions and equipment for 3,200 colleagues.
Our Solution
OpEx oversaw all logistical aspects of the large-scale move. We served as the primary interface for department managers. We created the process map to lead internal Move Teams and direct outside vendors. We managed multiple and overlapping deadlines preventing various constraints and needs from stalling progress.
In addition, we determined location of various departments in relation to each other according to the adjacency requirements uncovered during the planning phase. Most importantly, we ensured business critical events were not negatively impacted by move activities.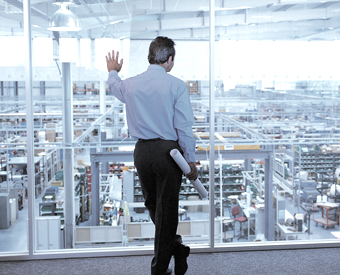 Results
OpEx was able to convert the space they had into the space they needed.
Company met goal of saving millions of dollars per year on office space
5,500 individual moves were facilitated over a 2 year period
Business interruptions were minimized and department adjacencies improved
Vacant floors were removed from the Companies' books